9/26/2012 6:46:00 PM
---
9/20/2012 3:17:30 PM
New Fetish: His Scent
---
8/5/2012 3:07:50 PM
Just be Yourself....and i'll be me. Maybe one day W/we will be U/us...?
Have an open mind.... i know i do.

i'm very forgiving of mistakes...and open to new things.

But don't ask me to chase after You...or test my submission before we meet.

If we're a good match, You'll see.
You'll know.
---
7/30/2012 4:10:12 PM
---
7/19/2012 2:08:44 PM
Me and Albert....yahh
---
7/7/2012 10:44:10 PM
I love Morgan Freeman with all of my Heart.
NOT because He is a 'black' man...because He is a GOOD and wise and Handsome Man and a great Actor. i would love Him if He were green or Red...or white.
The Only way to stop Racism is to STOP talking about it.
---
5/30/2012 2:44:20 PM
---
5/20/2012 7:17:54 PM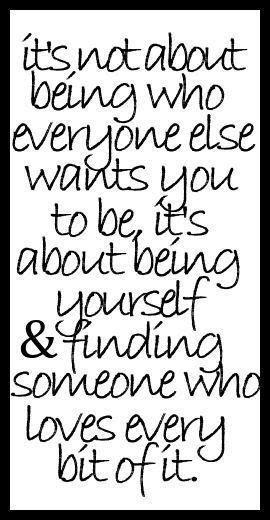 ---
4/20/2012 5:57:05 PM
If ever i've loved You once.... i'll probably love You forever... ♥
---
4/19/2012 7:22:20 PM
Todays email from a fan in Virginia.....
"ill pay you to tie me up pull my pants down and put a cig out on me."
Somebody Get me off the Island of Collarme Plllleeeease?!!!
love, Daddysgirl4keeps
---
4/12/2012 6:02:26 PM
---
4/12/2012 5:45:39 PM
"I wasn't kissing her, i was whispering in her mouth."
-Chico Marx
---
2/27/2012 2:13:21 PM
omg..why...why...why...?? when i explain that i am not looking for an 'online' Dom he gets all pissy and blocks me?? Too funny. Man Up !! Be gracious..don't be a baby. Its not very Dom-like.
Just sayin'
---
2/19/2012 3:24:35 PM
i had a Birthday February 10th....turned 51 ( i proudly say ) Had to UPDATE my profile...lol and click the little button and CHANGE it to 51.
Wellll didn't HAVE to. i could have stayed 49 or 50 here on Collarme forever...forever....forever.....(echo)...But i am painfully Honest.
How about You ??
Happy Birthday to me !!!
---
1/29/2012 12:40:12 PM
Its the weekend....And its Only Bondage, baby (smile)
---
1/27/2012 7:27:21 AM
Happy Friday Collar Monsters....(smile)
---
1/24/2012 5:47:43 PM
Yes, please.
---
1/2/2012 8:31:29 PM
Don't go away...i'll be right back...!!
---
12/23/2011 4:30:29 PM
Merry Christmas !!!
---
11/18/2011 9:12:34 AM
---
11/12/2011 2:24:24 PM
Sooo Sexy....don't You think?
---
11/8/2011 11:30:20 PM
Safe in HIs arms....
---
11/2/2011 1:15:59 PM
FRESH BATTERIES !!!!!! ((grins))
---
11/1/2011 10:43:23 PM
(Begging.....)
---
9/29/2011 3:09:26 PM
Damnit....i had a flat tire today....and no Daddy to help me. (pout)
---
9/28/2011 1:43:24 PM
i absolutely LOVE this ♥♥♥♥♥♥
---
9/22/2011 4:31:33 PM
To Sir with Love♥
Those school girl days of telling tales and biting nails are gone. But in my mind they will still live on and on. But how do you thank someone who has taken you from crayons to perfume...? Oh, it isn't easy, but i'll try.....
If You wanted the sky, i would write across the sky in letters that would soar a thousand feet high...
"To Sir, with Love..."
The time has come for closing books and long last looks must end . And as i leave, i know that i am leaving my Best Friend. A friend who taught me right from wrong, weak from strong...that's a lot to learn. What can i give You in return??
If You wanted the moon i would try to make a start...But i would rather You let me give my heart,
To Sir with Love♥
by lulu
Wanna hear it.? Listen here---> http://www.youtube.com/watch?v=JOVQ4vAmM7Y&feature=player_embedded





---
8/28/2011 12:17:52 PM
Good afternoon......All messages that contain the words
"hi" only....will be deleted. i don't have time to reply to "hi"....lol
---
8/27/2011 10:22:37 PM
---
7/17/2011 2:23:43 PM
Baby its HOT out there !!!!!!!!!
---
7/13/2011 11:26:14 AM
There is No Escape....
---
7/7/2011 9:49:13 AM
Gooooood Morning........ are You up yet?
---
7/3/2011 11:12:59 AM
---
---
6/19/2011 3:12:54 PM
have had a LOT of emails about my "Tattoo".....????
NOT a Tattoo at all....lol
One of my fetishes is to be written on ....i love it.
a girl friend of mine recently wrote on my Breast at a party.
Was just taken a few weeks ago.
Would maybe get a REAL tattoo....or something pierced.
But that will be up to the one who Owns me.
Not all Doms are into Tats and piercings.
He will decide what is best for this slut. (smile)
Happy Fathers Day to all the Daddy's out there.
xo me
---
6/18/2011 11:29:12 AM
Hmmm.... are all the REAL Doms/Masters on Vacation
for the Summer???
i've had some real doozies contact me lately !!!
Did they purchase "The Big book of Dom" for summer
reading fun???
lmao
Especially @ Chris !!!!!
---
6/7/2011 9:26:59 AM
6/7/11 Glad You found my NEW Profile....say hello anytime.
---